Lake Catholic strives to provide a curriculum and an environment that fosters the following core values:
Commitment to excellence
Spirit of respect and compassion
Personal integrity
Willingness to serve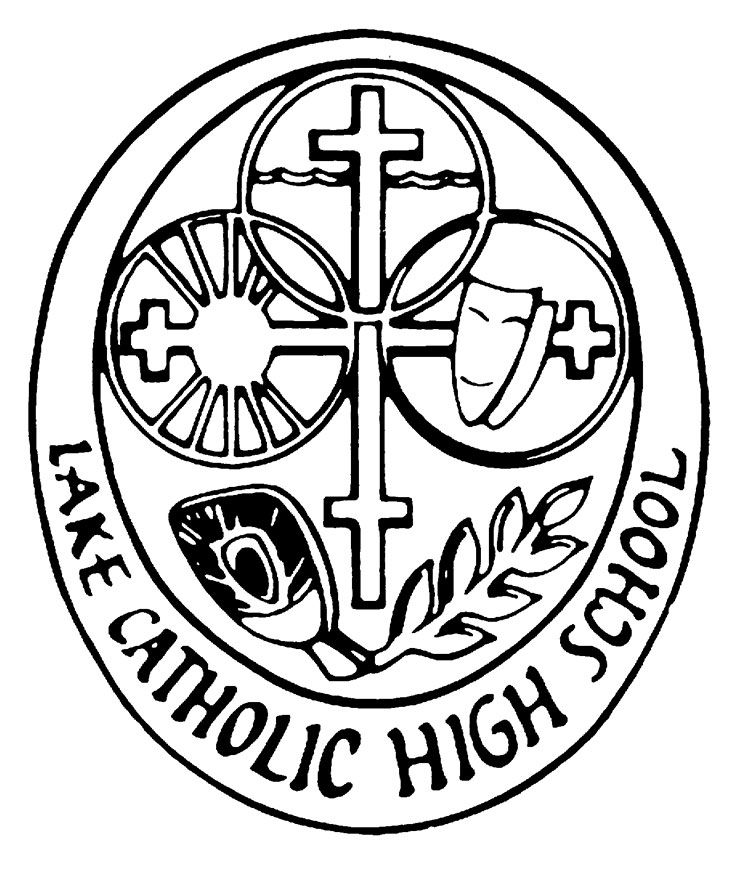 The Seal

The seal was designed by Sister Fidelis, O.S.U., who was an art teacher at Lake Catholic in its early years. The interlocking rings represent our partnership of life and love in the Lord. The cross and waves are symbols taken from the coat of arms for the Bishop of the Cleveland Diocese. The sun represents our human interaction with God in the Paschal Mystery of Christ's saving death and resurrection. Masks represent our interaction with one another. The cross is the symbol of our salvation in Christ. The torch represents our search for truth. The olive branch represents our quest for peace.