Embracing Innovation and Hands-On Learning at Lake Catholic High School
January 10, 2022
When it comes to building a strong academic foundation, the environment within which a student learns can play a major role in their success. At Lake Catholic High School, we believe that providing students with 21st-century learning skills will have a significant, positive impact on the life-changing transformation that takes place in their high school career.
These 21st-century skills are the foundation of what the Ohio Department of Education is looking for in a school that achieves its STEAM Designation:
Creating collaborative, cross-discipline experiences
Creating fun and innovating Project-Based Learning
Investing in community partnerships that benefit students
Increasing student awareness of career possibilities
Creating experiential opportunities for future career possibilities
The result of this type of all-encompassing approach is the critical thinking skills that students develop, their ability to strategize and inquire, and their inspiration to innovate and achieve great things.
That's why innovation and hands-on learning – two central components of academic and individual growth – are emphasized within our educational model.
Lake Catholic students thrive within a supportive community, benefiting from many opportunities to build the knowledge and capabilities needed to succeed in college and beyond. Read on to learn how students benefit from an environment that embraces innovation and hands-on learning.
Lake Catholic's STEAM Educational Approach Enhances Critical Thinking
Through the STEAM approach at our private high school, students are exposed to Science, Technology, Engineering, Arts, and Math. This approach enables them to maximize their innovative potential by discovering their personal creative process, gaining an understanding of the ways in which they learn best, and engaging in problem-solving.
A key feature of STEAM is the ability for students to participate in project-based learning, where they apply what they've learned through hands-on practice. This allows students to explore new investigative measures and think critically, enhancing their career readiness in any field their future selves decide to pursue.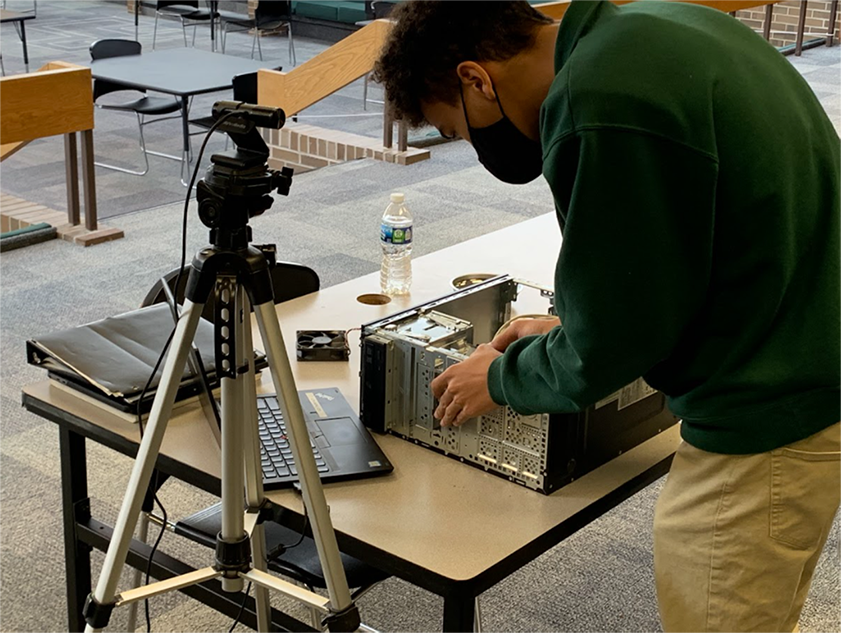 Students Have the Opportunity to Explore at the Innovation Center
At Lake Catholic, student innovation is encouraged in more ways than one. For instance, the Cougar Innovation Center provides students with access to a variety of tools for exploring their interests, as well as resources that further enhance their learning.
Featured within the Innovation Center is an Engineering Hub, a Studio Hub, and a Global Learning Hub. A new Design and Digital Hub will be also added to this list in the near future.
Within the Engineering Center, students interested in computer drawing can participate in project-based learning by accessing technology such as 3D printing and AutoCAD. Through the use of this software, students are able to create their own designs and learn more about career paths related to technical design fields. While at the Global Learning Hub, equipment such as mics, a broadcast and conference camera, and a computer system for broadcasting enables students to take part in virtual lectures and classes.
Exposure to learning opportunities beyond the traditional high school classroom helps students dive deeper into the subjects they're interested in, empowering them to develop their own inquisitive processes. With resources like the ones offered through the Innovation Center, students are empowered to take their learning experience into their own hands.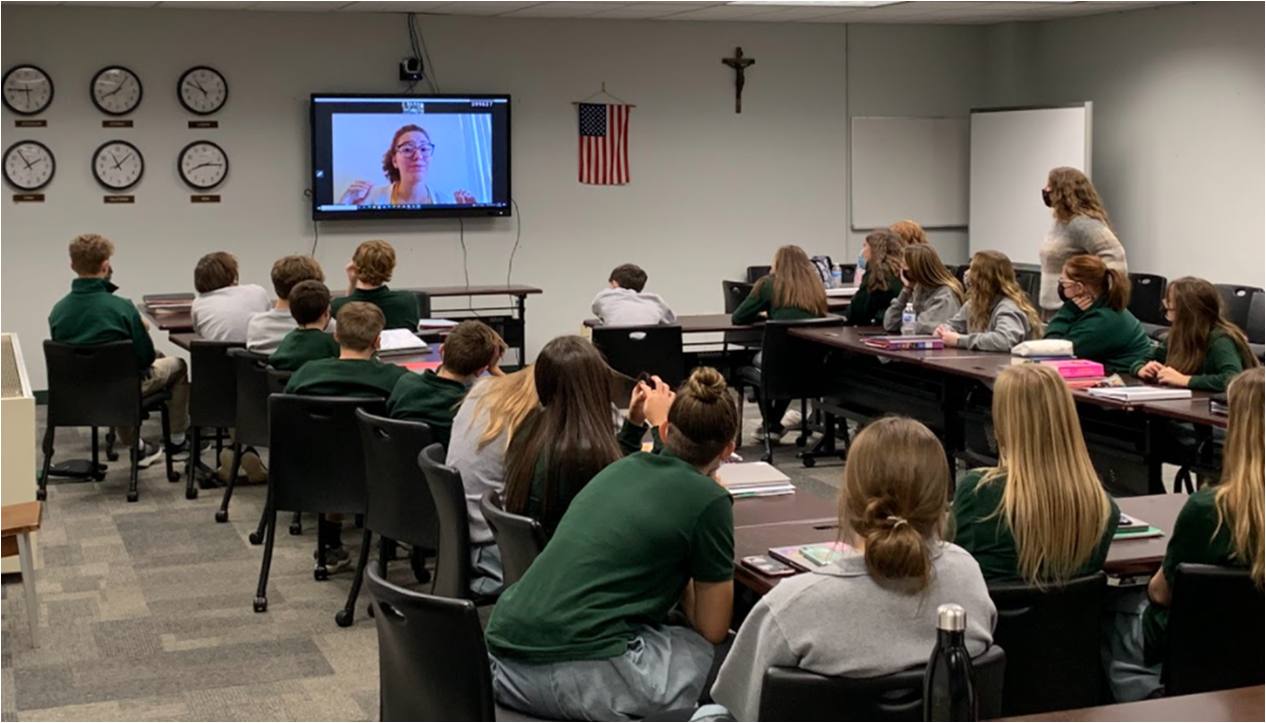 Use of Technology Equips Students for Future Success
As technology's importance grows, our Catholic college prep school is embracing the many ways in which it can be used to create a more supportive and engaging learning experience for students. With the Cougar Chrome Initiative, Lake Catholic equips each student for success in the tech-oriented future by providing them with a Google Chromebook. Students use Chromebooks to enhance their workflows, record notes and develop their inquiry processes with the strategic use of search engines. Chromebooks also give students access to a variety of computer applications and software, supporting their project-based learning experience.
At the Media Learning Center, students can access assistance for effectively using their Chromebooks. Here, they'll learn how to navigate technology-related educational resources, including TurnItIn reports, scholarly databases, internet search engines, and more.
At Lake Catholic, we know that a hands-on approach to learning can empower students on the path to becoming innovators and critical thinkers. By equipping students with the resources to develop skills they'll use throughout college and beyond, they will be prepared for both personal and academic growth.
Are you seeking a private high school Ohio that enhances your child's learning opportunities?
Contact Lake Catholic High School to learn more!