Green & Grey Supports Red & Blue
September 10, 2021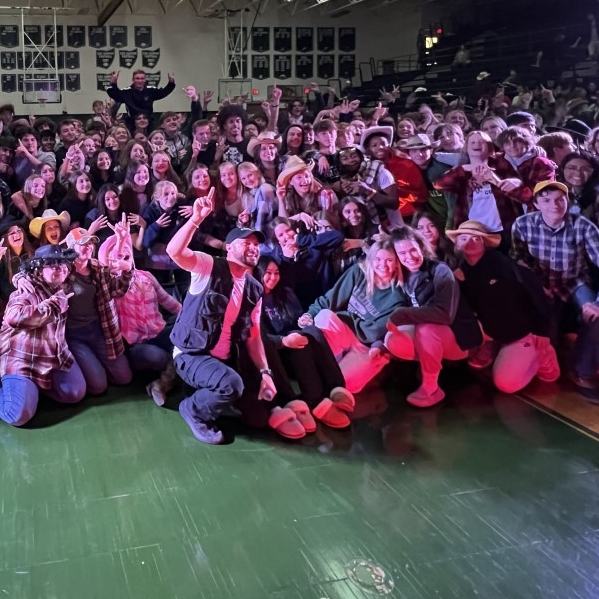 Today the Green and Grey showed their support for the Blue and Red at our annual 9/11 Memorial Mass. We are thankful for the service of so many that keep us safe each and every day. A special thanks to our guests for joining us today - Mentor Fire and Police, Euclid Police and Fire, Painesville Township Police and Fire, Judge Paul Malchesky, and Barb Mancari (Retired U.S. Army Captain).
This year marks the 20th Anniversary of 9/11 and this tragic day in our nation's history. It's hard to believe that none of our students were born yet when the 9/11 attacks happened. Alison Ellis, our Campus Minister, tasked the students with asking our teachers and administrators where they were that day.
Thank you to our Fr. Martin Dober, Parochial Vicar at St. John Vianney Church, for celebrating Mass today. The blessing of the safety forces and their vehicles served as a beautiful tribute to their dedication to our community.