Looking to Attend a Private Catholic High School? Three Benefits of a Values-Based Education
January 13, 2022
When it comes to high school education, learning should be about more than just academic achievement. High school is a time of growth, in spirit and in knowledge. That's why at Lake Catholic High School we offer a values-based approach to education.
The values-based educational model is holistic, equipping students with the skills needed to excel academically while meeting their mental, emotional, physical, and spiritual needs. Through this type of education, students are encouraged to grow as individuals, while preparing for future success in college and beyond.
If you're preparing to attend a Catholic high school, read on to learn how a values-based education will equip you with the knowledge, understanding, skills and support necessary to succeed.
A Values-Based Education Evokes a Love for Knowledge
An important part of the approach at our private Catholic high school is ensuring that our students develop a love for learning. That's why our students are challenged at the right level, based on their academic goals. For instance, students focused on the path to college may be encouraged to pursue one of Lake Catholic's many high-level academic programs, including Honors programs and courses, Advanced Placement courses, and a College Credit program. Here, they can take college-level courses and transfer credit to Ohio institutions.
For students with specific passions and interests, such as art or science, Lake Catholic provides the opportunity to explore and expand on their interests through tracks in Science, Fine Arts, and Technical/Pre-Engineering courses.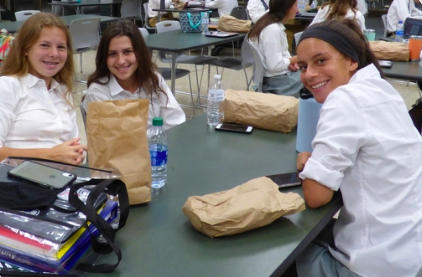 Become Part of a Supportive Community
From Day 1, Lake Catholic students join a supportive community. We believe that having the support of a strong community is a pivotal part of a student's learning experience and development.
A values-based education helps students to cultivate compassion, empathy, and love for those around them. At Lake Catholic, students participate in many community-building initiatives, including off-campus retreats, enabling them to form strong relationships with one another.
In addition, the variety of extracurricular activities we have on offer provides students with the opportunity to get to know each other outside of the classroom. Students may participate in school clubs, sports, the arts, student government, and the Campus Ministry. Through the deeply-rooted community foundation at Lake Catholic, students benefit from developing their love of persons – a key component of individual growth.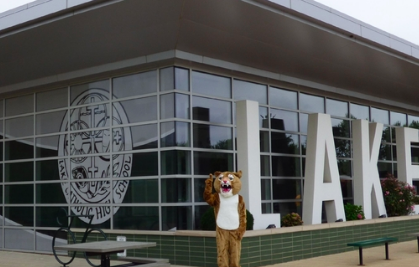 Embark on Your Journey to Spiritual Growth
A values-based education wouldn't be complete without a focus on guiding students in their journey toward attaining spiritual growth. At our Catholic High School in Cleveland, a number of different Ministry and Service programs are designed to help students cultivate their spirituality.
For example, students participate in school prayer, where they can enhance their knowledge of scripture and use it as a tool for inspiration and direction. Students can also engage in a number of different social justice activism opportunities, giving them a chance to become more civically engaged and put their faith into action.
The spiritual growth that accompanies a values-based education helps students to expand their worldview, preparing them for success in high school and beyond.
Are you interested in attending a Catholic high school Ohio?
Contact Lake Catholic High School to learn more.