Throughout your four years at Lake Catholic, our Counseling Services team assures you thrive in the classroom and grow socially and emotionally, preparing you for life after high school. Our team includes three guidance counselors, two intervention specialists, as well as an onsite college advisor through our partnership with Lake/Geauga Educational Assistance Foundation (LEAF).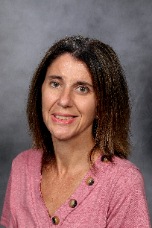 Patty Wroblewski
Counselor
Discover Lake Catholic
Discover yourself, your faith, your future, your purpose. Become a member of the Lake Catholic Family.