St. Thomas Aquinas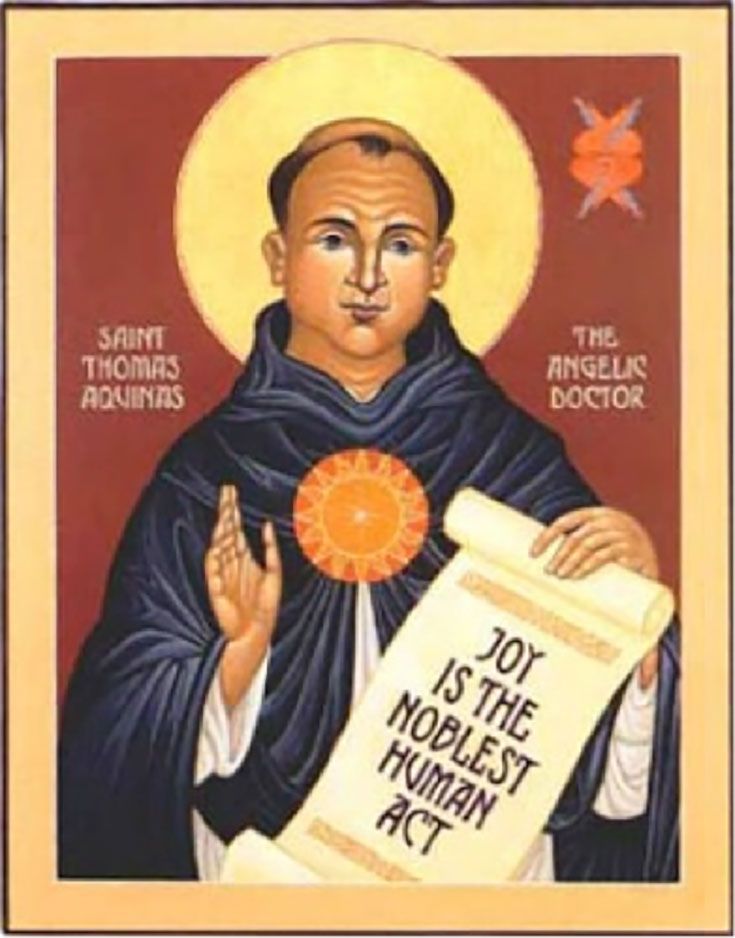 St. Thomas Aquinas (1227-1274) was commissioned as the patron saint of Lake Catholic High School on November 1, 2006. His feast day is celebrated on January 28.
St. Thomas was born to noble Italian lineage in the first part of the thirteenth century. Early in life he was shy and was named the "Dumb Ox" by his teachers and peers because of his size and reserved nature. He loved academic study and was unaffected by any discouragements or setbacks. Thomas always moved forward with determination and dedication. His teacher, St. Albert the Great, predicted that one day Thomas's thoughts and writings would be heard around the world. He was right.
Thomas joined the religious order of St. Dominic, devoting himself to study and prayer. As a Dominican, he lived a life committed to Christ and the Church, especially the Eucharist. He was known to experience many revelations and mystical visions.
Throughout his life, Thomas also wrote prayers, musical hymns and theological treatises on nearly every area of Christian belief, including the Christian virtues. His most well-known discourse is Summa Theologica. Thomas was revolutionary for his time by using the ancient writings of Aristotle and the philosophies of St. Augustine as structural foundations of his work. His main objective was always to understand Christian truth while being able to explain it to others. Thomas died at age forty-nine, leaving behind a great legacy of scholarly writing and personal holiness. Canonized in 1323, Thomas is recognized as one of the greatest theologians of all time. He is one of few scholars accredited with the honor and title Doctor of the Church. His writings are foundational in all Catholic thought and doctrine and are included in all advanced study of the Catholic faith. St. Thomas Aquinas is widely known for academic excellence - but he was also a passionately prayerful person.
He is honored as the patron saint of all scholars, Catholic schools, colleges, and universities. St. Thomas Aquinas is embraced as the role model for our Lake Catholic community.
Discover Lake Catholic
Discover yourself, your faith, your future, your purpose. Become a member of the Lake Catholic Family.