Posts Tagged "student life"
May 31, 2023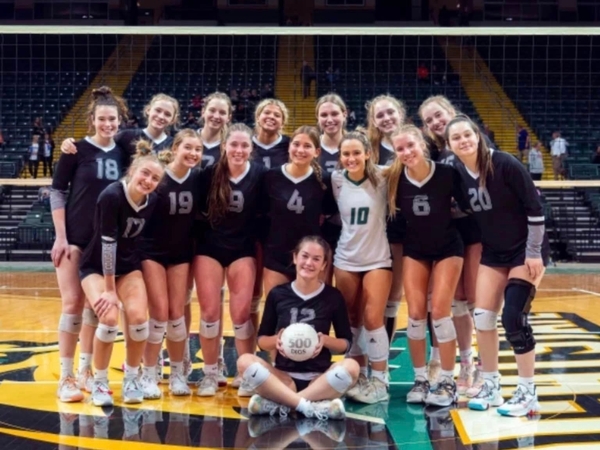 Lake Catholic, along with Notre Dame-Cathedral Latin, Beaumont, and Padua, will leave the Crown Conference after the 2023-24 school. The Cougars will join those three schools, as well as Cuyahoga Valley Christian Academy (CVCA), Elyria Catholic and Holy Name in the new North Coast Conference. The new North Coast Conference will begin in the Fall of 2024.
"The transition to the North Coast Conference is a great opportunity for Lake Catholic and our partner schools," said Lake Catholic Principal Tom McKrill ('07). "Our students work very hard in the classroom every day, and this will be a great opportunity for our student-athletes to continue to compete with other faith-based schools in interscholastic athletics."
Similarly, Lake Catholic Athletic Director Erik Schroeder is excited about the competitive balance between all the schools.
"We're excited to be a part of the seven schools forming the North Coast Conference," Schroeder said. "The NCC is going to be very competitive across all sports and is made up of schools of similar size. We believe that the new conference is a great fit for our student-athletes."
All the schools will compete in their current conferences during the 2023-24 school year with North Coast Conference play beginning in the fall of 2024. Football will be the only exception, as not every school will play each other as most of the 2024 schedules have already been completed. Even though there will not be a football league champion in 2024, all-conference honors will be awarded.
"We are looking forward to the opportunities the North Coast Conference presents," said Marty Gibbons ('11), Lake Catholic head football coach. "From a football perspective, this move enables us to increase the volume of conference competition, while providing a rigorous challenge to our program as we prepare to compete for championships at the regional and state level."
This past school year (2022-23), the Cougars won four Crown Conference titles – volleyball, boys soccer, girls swimming & diving, and boys swimming and diving; had three coaches win Coach of the Year honors; nine Players of the Year honors; and 47 first team all-conference selections.
Coaches of the Year
Volleyball – Kara Oster ('13)
Boys Soccer – Kevin Pitorak
Girls Swimming & Diving – Matt Trem
Boys Swimming & Diving – Matt Trem
Players of the Year
Volleyball, Setter of the Year – Hannah Pattie
Volleyball, Libero of the Year – Emma Briganti
Boys Soccer, Defensive Player of the Year – Marko Odorcic
Girls Cross Country, Runner of the Year – Kelly Ward
Girls Swimming & Diving, Swimmer of the Year – Zoe Pesek
Boys Swimming & Diving, Swimmer of the Year – Owen Pesek
Girls Lacrosse, Offensive Player of the Year – Rylee Anderson
Girls Lacrosse, Defensive Player of the Year – Alexa Udovicic
Girls Track & Field, Runner of the Year – Claire Duricky
Discover Lake Catholic
Discover yourself, your faith, your future, your purpose. Become a member of the Lake Catholic Family.