An educational community centered in the mission of Jesus Christ where young men and women of diverse interests and abilities are encouraged to learn, work, and think for themselves.
What's Happening in Cougar Country
Open this post
Torch of Loyalty Awarded at President's Circle Reception
Open this blog post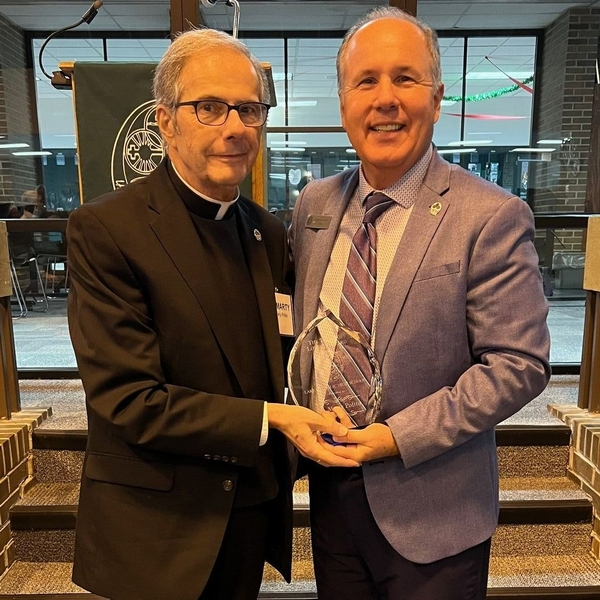 Open this post
Seniors Head Out Into Community as Annual Turkey Day Tradition Continues
Open this post
Peek Behind the Curtain: The Extraordinary Work Ethic Driving Our Students' Success
"Lake Catholic is truly the foundation that you use for the rest of your life."
"Everyone wants you to be a part of anything you can because that's what Lake Catholic is all about - inclusiveness."
"If you are looking for a school that pushes you hard to your limits - and you like having a good group of friends - Lake Catholic is the place to go."
"My faith became a really big part of my life after coming to Lake Catholic."
"There are so many opportunities to grow spiritually and academically. It's a great place to be!"
"At Lake Catholic, they welcome you with open arms. I fell in love with it. My parents fell in love with it."
Discover Lake Catholic
Discover yourself, your faith, your future, your purpose. Become a member of the Lake Catholic Family.